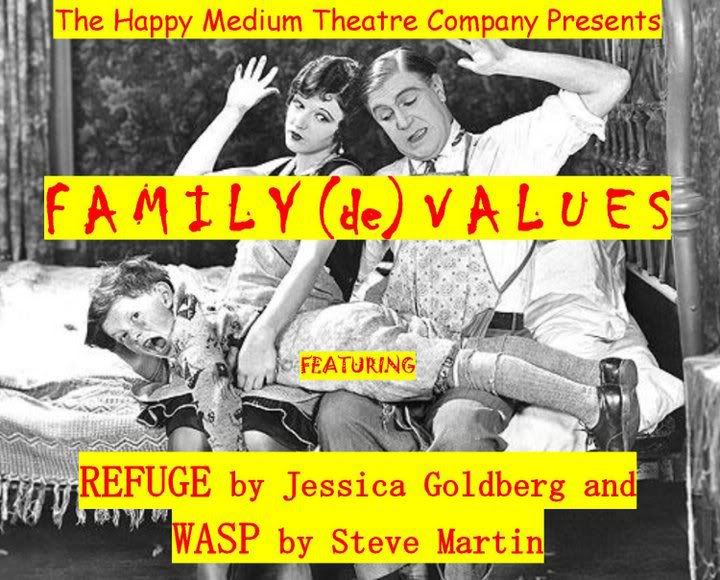 Happy Medium Theatre
's Family (de)Values opens tonight at
The Factory Theatre
, featuring Steve Martin's WASP and the Boston premiere of Jessica Goldberg's REFUGE.
Refuge is more important because that's the one I'm in! I feel like it's been no time at all since I started rehearsing, but all that time that I barely remember has been completely worth it. These guys are more than A-okay, they're great, smart and classy. Well, they're great anyway.
Get your tickets, stupid!